Discounts are offered to all local faculty, students, staff, and various businesses.
Information
(802) 862-9072

98 North Ave

Burlington

,

VT

05401

Hours:

Mon - Fri:

- 7:00am - 6:00pm

Sat - Sun:

- Closed

Early, Late, and
Weekends by request.

ASE Certified Technician

Navigation

.
Contact Us
Contact Us
Please give us your feedback or ask questions of any kind. We need input from you in order to keep improving the services we offer. Please send us your questions, suggestions, ideas, requests or anything else that may be on your mind. Please use the feedback form on this page to e-mail us, send us a letter through regular mail, or give us a phone call. We look forward to hearing from you. Thank you!
Brian's North End Automotive
98 North Ave
Burlington, VT 05401
(802) 862-9072
e-mail - automasterz98@gmail.com
Please use this feedback form.
.
•
Satisfaction Guaranteed
•
High Quality Workmanship
•
Certified Technicians
•
Friendly, Honest Service
•
Straight forward Advice & Expertise
•
Affordable, Competitive Pricing
.
facebook


Payment
We accept all major
credit cards.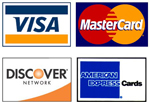 Financing Available!
We also accept
personal checks.

.