Discounts are offered to all local faculty, students, staff, and various businesses.
Information:
.
(802) 862-9072
98 North Ave
Burlington, VT 05401
Hours:
Mon - Fri:
7:00 am - 8:00 pm
Sat - Sun: - Closed
Early, Late, and
Weekends by request.
.
ASE Certified

ASE Certified Technician
Navigation
Request a Repair Estimate
e-mail - briansnorthendautomotive@gmail.com
Repair Estimate Request Form
Please complete the form below to request an estimate.
Please be as detailed as possible.
.
.
Our Guarantee
Satisfaction Guaranteed
High Quality Workmanship
Certified Technicians
Friendly, Honest Service
Straight Forward Advice and Expertise
Affordable, Competitive Pricing
facebook

Follow Us on facebook

Payment
We accept all major
credit cards.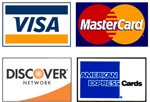 Financing Available!
We also accept
personal checks.